Here we go again. It's been a full week of scrimmage games and practices. Jonah's team is the Bulls this season. They are preparing for the opening game next week. It's going to be great.
It's hard seeing all the action when Jesse begs for the playground. So, I make the decision to leave my boy in his coaches' hands and go let her do her thing.
After all, she's pretty dang supportive of him...hanging out at all his games like she does.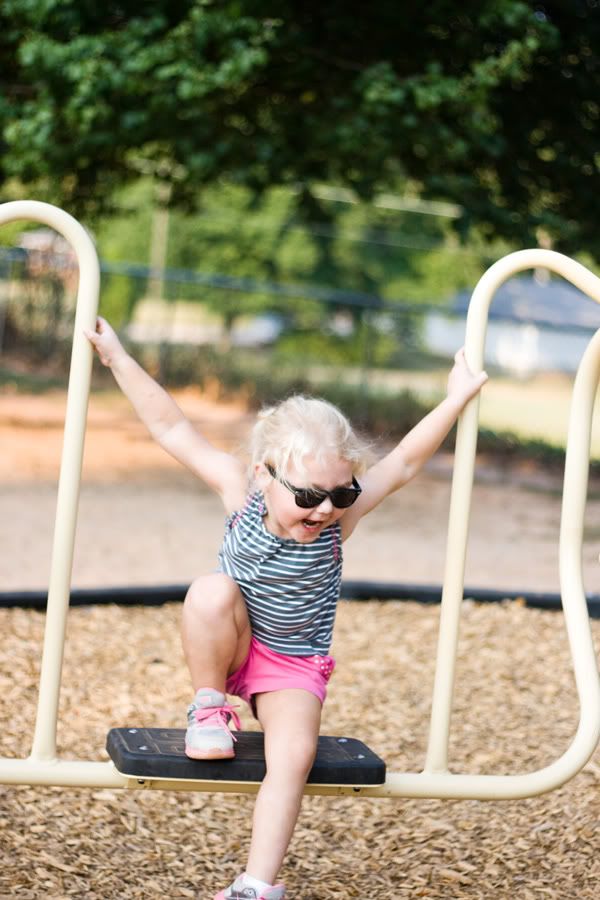 It's the least I could do.
Watching her is a great reward after a long day at work.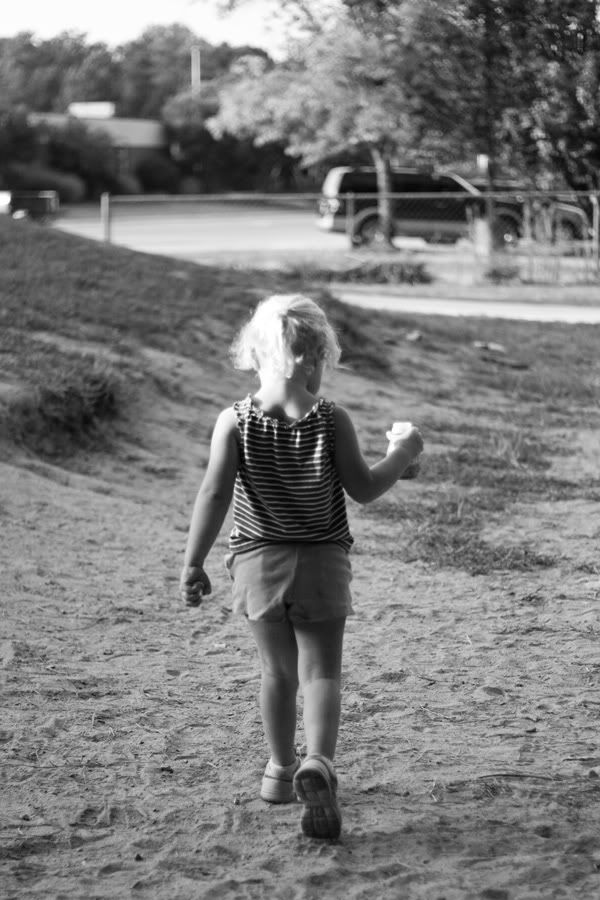 She sure is making it hard for me not to cry.
So is he. He's grown so much since that first T-ball game.
It's going to be OK. It's going to be a great season.
Funny how a crazy week alone with the kids doesn't seem to matter anymore.
Crazy how much I love them.
Crazy how after all these years, I still can't wait to see my love come home tomorrow.
Life is crazy, and it's good.