Photography is a great hobby for a Mom. I sometimes wonder if I would have picked it up if I didn't have kids. Maybe not. Maybe so. Who knows?
All I know is how much I enjoy it. The only way I am going to get better is to just keep snapping and playing with my settings and actually start paying attention to what those settings are.
Like this butterfly. It was so breezy out Sunday evening. It was almost impossible to capture one of these babies with my butterfly bush flowing so crazy in the wind. This was the best I could do.
Canon Rebel; f/1.8; ISO 400; 1/1000s; 50mm
And these two nuts. They were just not going to be serious for me at all. I didn't care though. I'm just practicin'.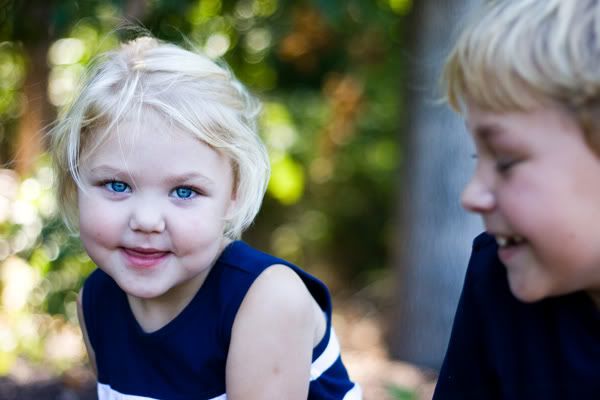 Canon Rebel; f/2; ISO 400; 1/1000 s; 50mm
The f-stop (f/2) gave me that beautiful blur in the background. It can burn you if you are not careful though. See how blurry Jonah is? But actually, I like this one this way.
I don't care. Do whatever you want kids.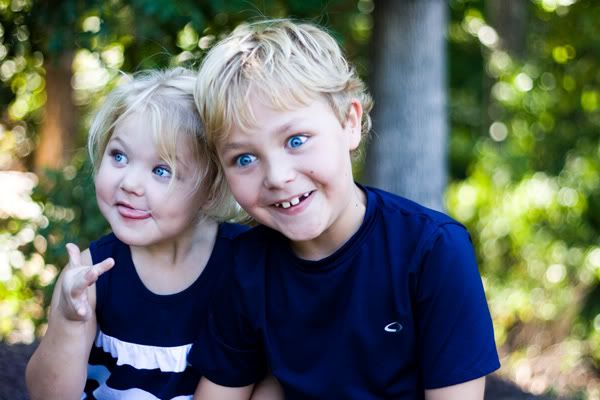 Canon Rebel; f/2; ISO 400; 1/1000 s; 50mm
The 50 mm is so cheap and so insanely good...which is why I am hooked on it. You have to be careful with it though. I'm just learnin'. It's the tech geek in me...I guess?
And...well...it's an excuse to capture these two nuts.