We did it. We've entered a world of squeaky toys and doggie bowls and poop bags and sharp baby teeth and...a giant box of frozen raw sardines? Now that last point I didn't expect, but I'll tell you about that another time. We have entered the world of puppy.
Meet Luke.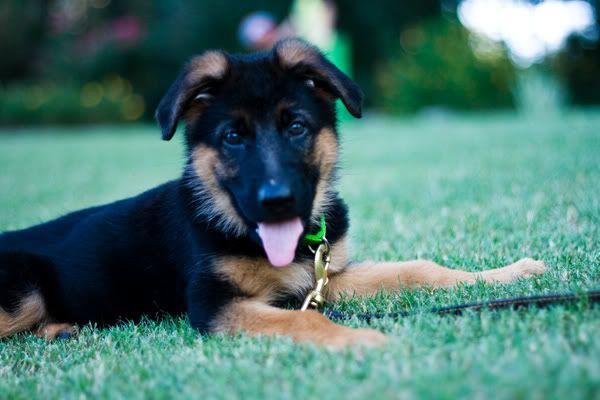 He's a German Shepherd.
He was the "lime" collar puppy out of the "O" litter.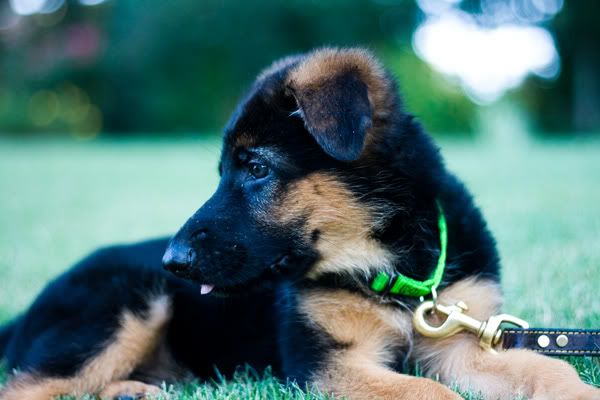 A rather handsome fellow I think.
He's pretty awesome.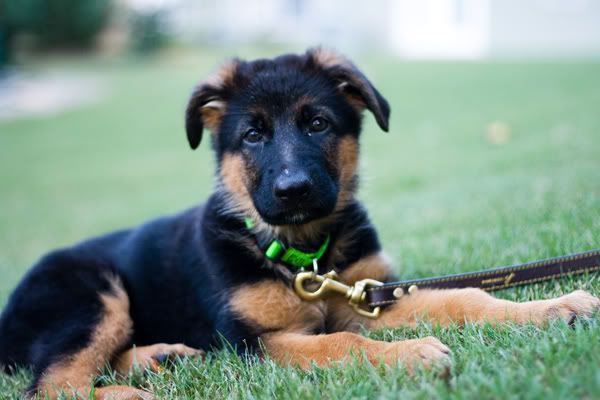 And really, he's cute and all, but what I have fallen in love with is his personality. He's easy going.
He's loving.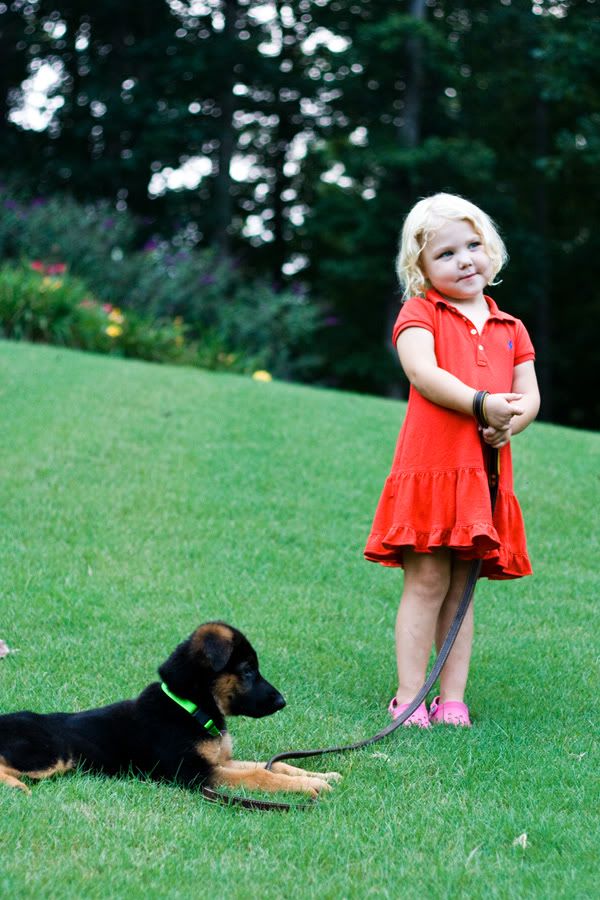 He's going to love her.
And protect her.
And him too. Well, after a few scratches here and there.
He's one of us now. He'll go with us everywhere.
He eats raw meat.
He's Luke.
Actually, he's Copper "Luke" Orion.
Copper...because Jonah wanted Copper after the famous hound dog in The Fox in the Hound.
Luke...because we thought it fit him.
Orion....because he's from the "O" litter and needed an "O" name for his paperwork. Orion is the famous constellation. He hunted for us, and we longed for him. It has a lot of meanings that are important to me.
"Whoever said you can't buy happiness forgot about puppies." - Gene Hill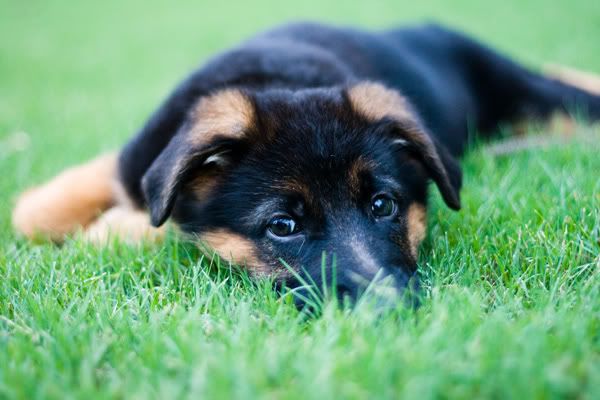 Thank you in advance Luke. Thank you.
And thank you
Kennels Von Lotta
. You guys are amazing!