Flag Football in the Fall
My love coached Jonah's team. It was Jonah's first season of Flag Football. It wasn't as serious as the padded version, but he took it pretty seriously. I've never seen Jonah run as fast as he did on that football field. We've decided that it just took someone chasing him. Who knew?
I know this was an accidental coaching gig my love, but you were good. You were fair. The boys had so much fun. I was so proud.
Basketball in the Winter
Jonah played basketball with third grade boys through his school. He can get wild on defense when he's really on. It's so fun to watch. I turn into a crazy woman at the games yelling things such as "HANDS UP!" and "GET HIM JONAH!" and it just got worse towards the end of the season. I got so much satisfaction out of watching his aggressiveness on the court. I'm not sure what that means, but it is true.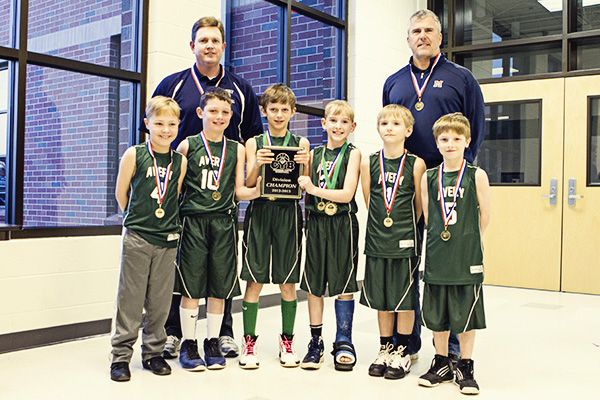 They were a really good team...they were Division Champs! Whoop Whoop!
And now comes Baseball. I'm sure I'll have many pictures to share. We also have a new sport to share...Jesse is playing softball this season. It's fantastic to see her enjoying the game and "playing with just girls" as she says. I'll try not to quote A League of Their Own too much.
The Spring is going to get really busy, so we will be splitting up some...my love and I. I won't be able to watch every single one of Jonah's baseball games and my love will miss some of Jesse's for sure. I worried about this a little till Jonah said, "Don't worry about it. I'll tell you everything that happens." Sort of like...I got it Mom. Chill out...you know?
It's going by so fast. He's acting too grown.
I think I'm going to go find a T-ball picture of him and have a good cry.
Goodnight.