It is refreshing to look back on fun times with family after the kids are in bed. It sort of wipes away the previous chaos we just went through....such as...Jesse crying for no obvious reason. Picture me finally getting her to pause the insane crying to brush those little teeth, and then me tickling her and asking her why she was crying so much (while she had a mouth full of fluoride rinse). Then, picture her spitting the rinse out projectile like on the mirror because I made her laugh. Then, picture her crying even louder because she spit out her rinse uncontrollably.
Something was wrong in her universe tonight. This happens from time to time, but I'm sorry, I couldn't help but laugh.
And Jonah, well he's in a pretty good mood even though the weather has messed up his schedule this evening. The thought of staying inside versus playing baseball nearly kills him.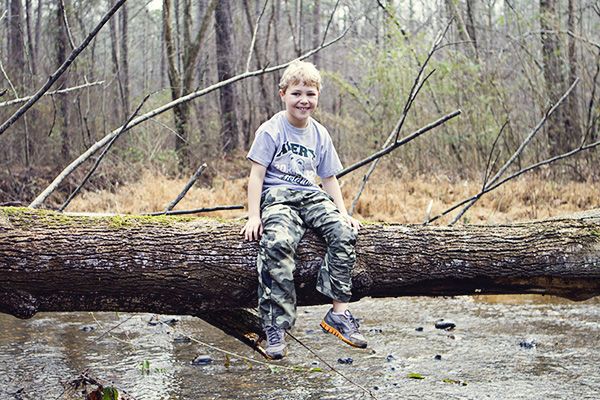 But it is really hard disciplining this one. He can come up with a million reasons not to do extra studying on an unexpected night at home. Some...believable till I see a bad grade.
And Luke...well, he's been having his own adventures lately. Luke Duke has been going to a dog club on Sundays and acting all shy and crying when his Daddy wants him to show off. It's pretty funny. You can do it buddy! I know you can!
But looking back at this day back in January on a Sunday when we had a hint of Spring and the world was perfect, makes it all OK.
Although, I do miss this lovely weather and long for it even more.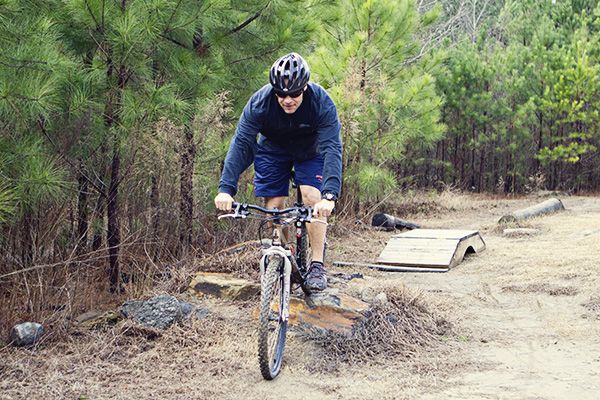 The kids got bikes this year from Santa, and we have frequented the local bike trail, Blankets Creek. It's pretty dang fun. We can't wait to continue going in the Spring.
It's a good place to take Luke and let the kids release some energy.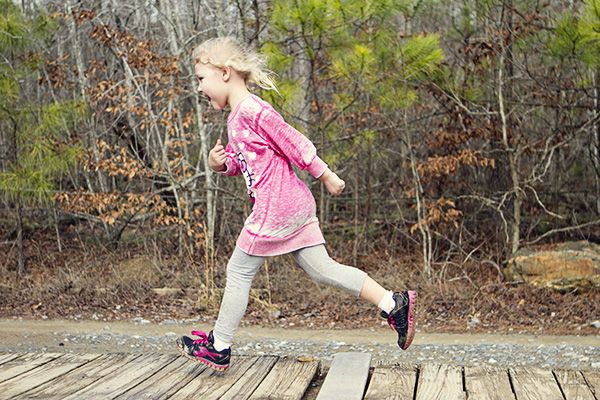 And it's free.
And Jesse can pretend she's in the Circus, while Jonah works on his biking skills.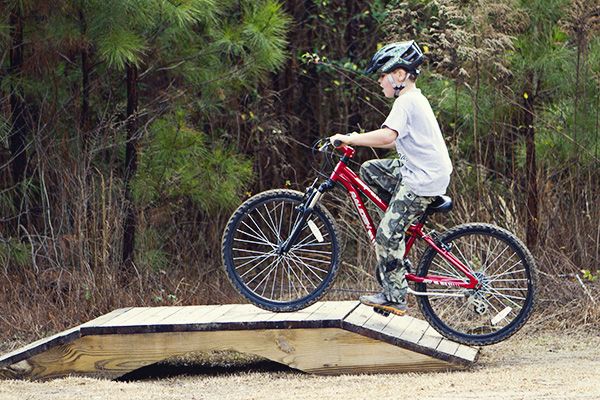 He was a natural on his new bike. Although, I do have to mention, the first trip to the creek, he was literally in the creek within minutes. I'm sorry that I do not have video footage. I would give anything.
But this time, he managed to stay dry.
That's my boy. He's 8 and three quarters he says. He rushes through his homework. He doesn't always pay attention. He won't eat over his plate. He loves Duck Dynasty and Wipe Out for goodness sakes..but I love him so much. I do.