Ok, so somehow we pulled off a little vacation during Spring Break. It wasn't pretty at first...I mean, I wasn't pretty, but that's boring to talk about. I was just sick with the crud Jesse had the previous week and anyway...bla bla bla...it's all Good.
Moving on.
So, we drove to Orlando...the four of us, Grandmommy and Aunt Kelly.
As soon as we landed and busted out of that Tahoe, we hit the pool. I was watching the kids when Kelly brought my attention to this little fellow swimming in the water.
"Look at the duck swimming in the pool!" said Aunt Kelly.
Wow, you don't see this every day.
"What's up buddy?" we said.
"Ahhh, it's just a normal day for me, what's up with you guys?" said the duck.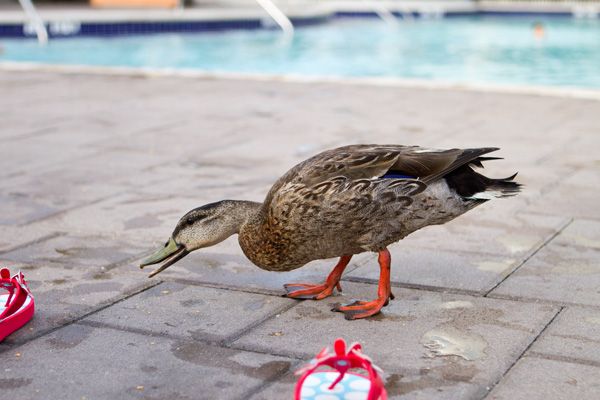 "What's this?"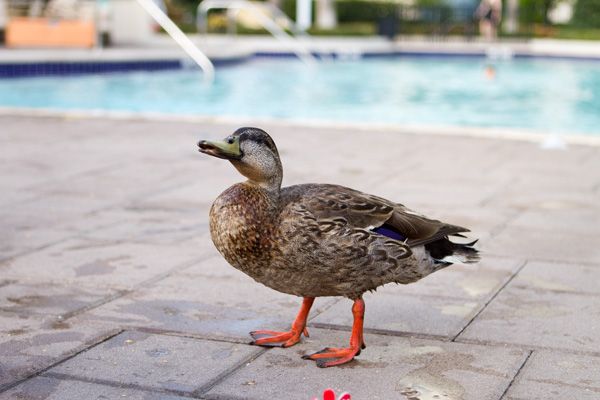 "Girlfriend's got some cute flip flops," he quacked.
"Thank you. Please don't take them with you," I responded.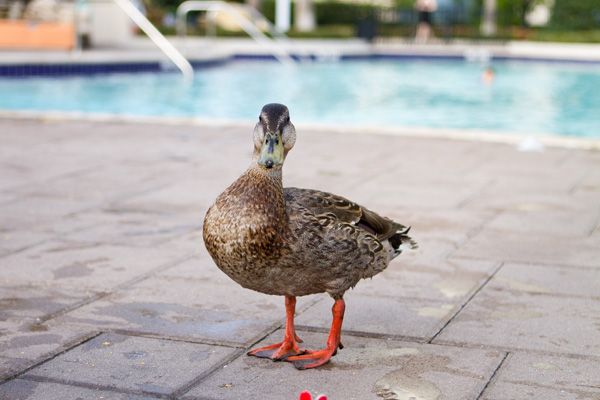 "What kind of duck do you take me for lady?"
"Oh, I'm terribly sorry, " I responded.
"Seriously, I'm a Disney duck. You might want to keep an eye on those black birds back there though."
"They are constantly trying to steal my food and such."
"Good tip, thanks!" I said.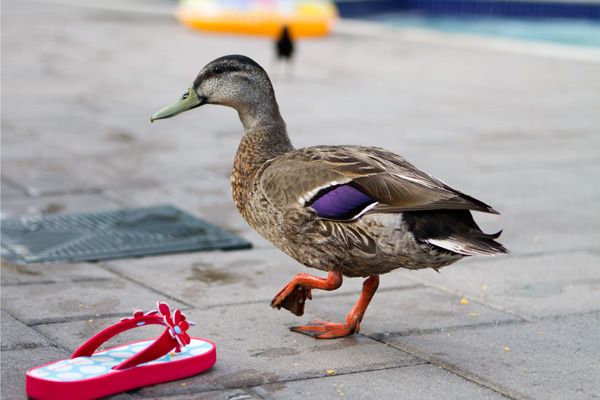 "So, I would appreciate a snack pretty quickly...if you don't mind," the duck asked.
"I'm waiting," he quacked with a little impatient concern.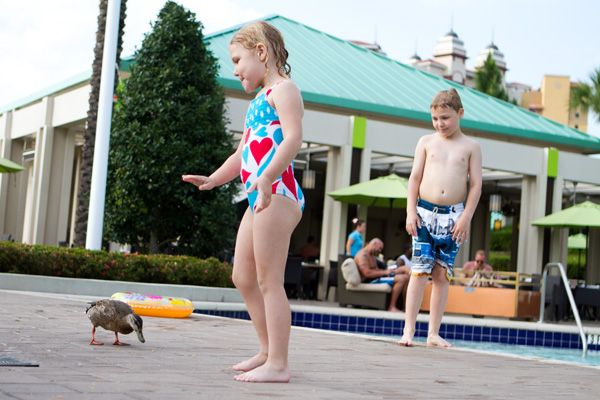 "Sit!" commanded Jesse.
"I can sense you have a dog at home and he is well trained on this command. I'll try, but these black birds are moving in, and I got places to be," the duck responded to Jesse.
"Bring it on. Yeah baby. That's what I'm talking about!" the Disney duck happily exclaimed.
He enjoyed his snack, then walked to the bar and had a Margarita. He probably chatted with the bar tender about the weather and such and was on his way. Perhaps on his way to visit Donald. Who knows?
And that is how our vacation started. I knew it was going to be good.