It wasn't all a secret. They knew we were going to Florida where Daddy was and of course, that's where the beach is.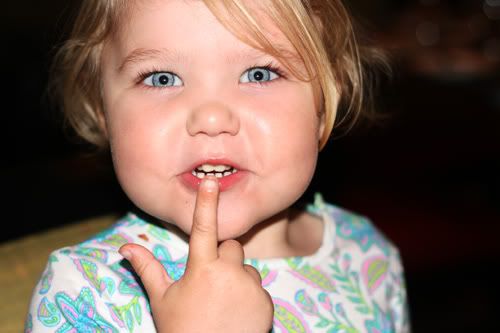 I had everything ready to go. The Tahoe was packed with snacks and toys and movies to keep them occupied. I had it all together. I am super Mom! I went out to buckle them in and start our journey, and it happened. The Tahoe would not crank. Oh, good grief. Jonah was not happy. "But, I want to go to the beach!" Oh, good grief. "Don't worry son. I'll figure this out." I am super Mom!
Actually, I am not. Super Mom left an interior light on all night and then had the back hatch open for like an hour while I was loading it the next morning. Super Mom needed help. Super Mom was sad, but she was calm. And this part is embarrassing. Thanks to a nice neighbor, we were recharged and on our way! So much to say right here. So much to say. I will save it for later and continue.
After a very, very long drive which included Nemo, Toy Story 3, Karate Kid, a couple of Happy Meals, Oreos, Bruno Mars' Grenade (way too many times..they do a duet), views of beautiful orange orchards on the Florida Turnpike, and some serious praying for a gas station on the Beeline Expressway, we made it. We made it.
Hello destination. Hello Hilton Cocoa Beach. I like your lobby a lot. So did my angels.
Daddy was in the woods till 10:00 or so. Poor daddy. He came to the room covered in dirt. He picked us an orange. I remember seeing the white of his eyes and that's about it. We had all passed out. Sorry love. You're awesome by the way.
Only in Florida though right?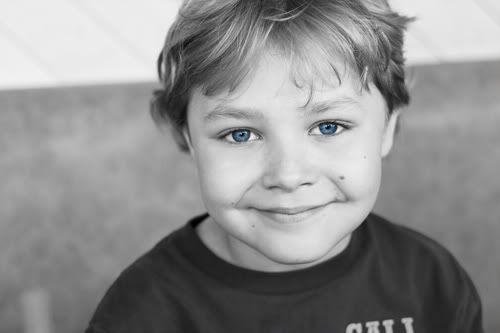 We jumped up the next morning with a full day of beach in mind to keep us occupied as my love worked another day. Just a little breakfast first and we were on our way. My boy was thrilled and helping me juggle Jesse and her demands for cinnamon rolls and Fruit Loops.
And here he is in color. I can never decide which way to go.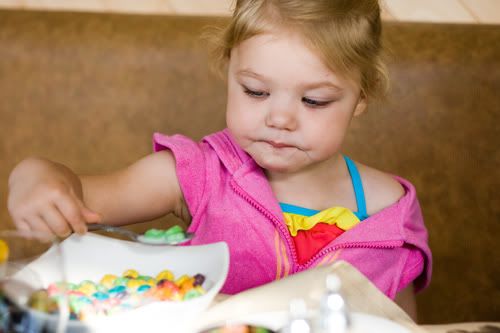 And off we went. I don't know who was more excited, them or me.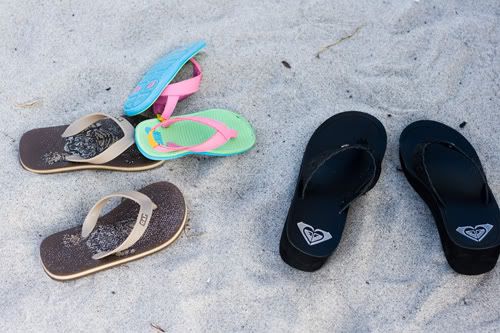 We spent the entire day at the beach and pool. Seriously. We didn't even go to the room. We were beach bums.
Our beach crib.
I love that they are the age to hang out all day now.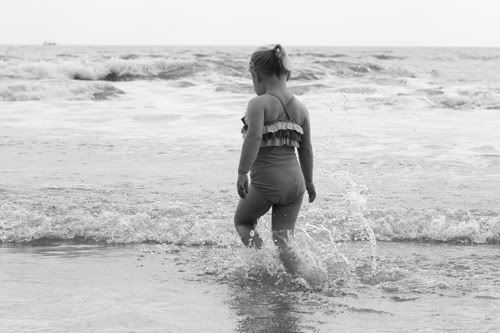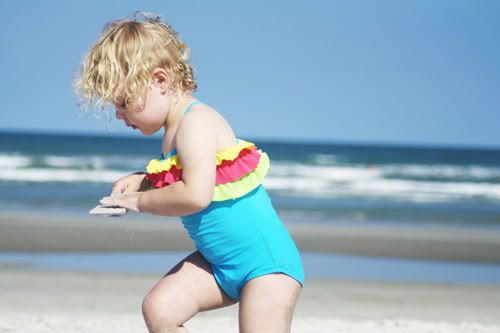 Jonah was making friends in the ocean while my girl was building sand castles left and right. I kept asking Jonah,"What's your friend's name?" And he kept responding, "I don't know." Boys.
Making him stop for lunch was not an easy task. He eyed the pool and planned his next attack.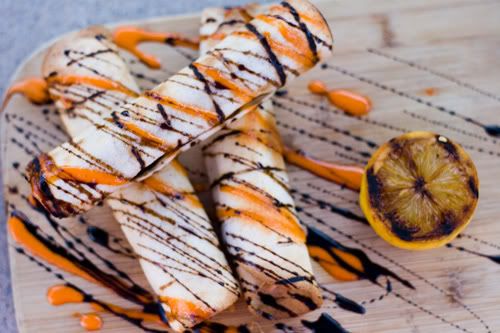 And I ordered myself something good while he planned away.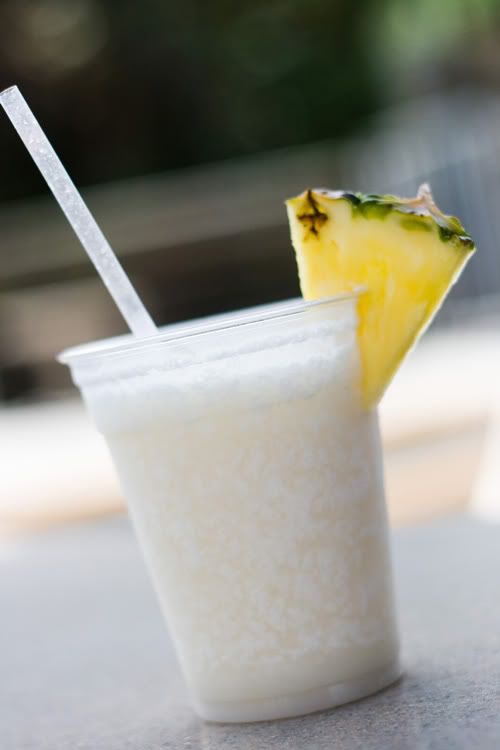 Lobster/Crab tacos and a Pina Colada. "If you like Pina Coladas...getting caught in the rain..." Oh, I do, I do! I need another one now.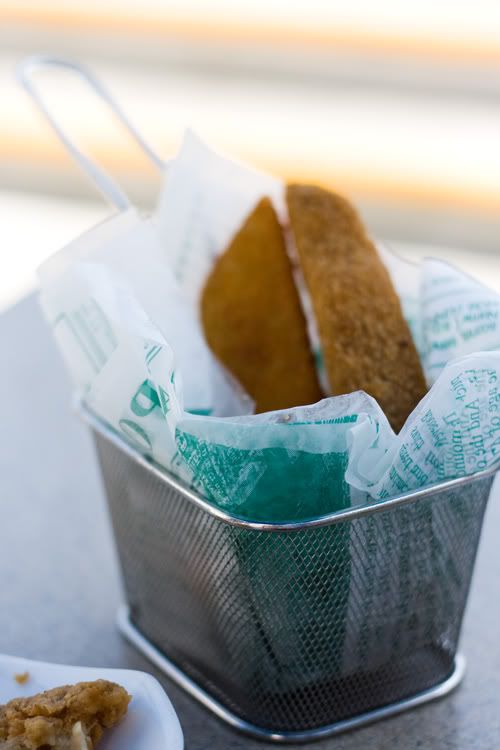 Jonah thought these homemade potato wedges were just the best thing he ever tasted. He says this about all meals away from home. Hmmm...what does this mean?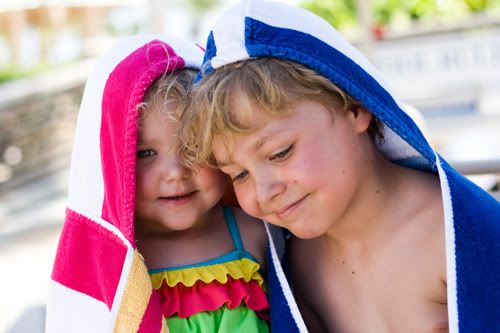 Oh, my cup runneth over.
Our beach day was so good. We made friends from here and there. Don't you remember going to the beach as a child and making a new friend? It's the best. This sweet pre-teen was just the nicest thing. The kids loved her.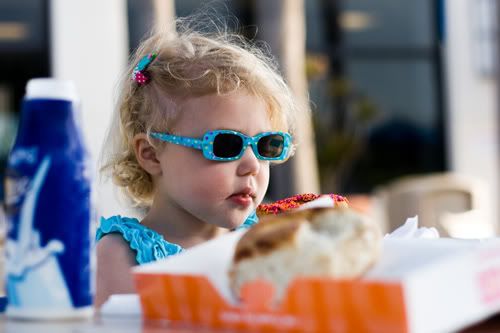 The next day, my love got up early to get us donuts before he left. He knows the way to our hearts.
And we inhaled them before a morning walk on the beach.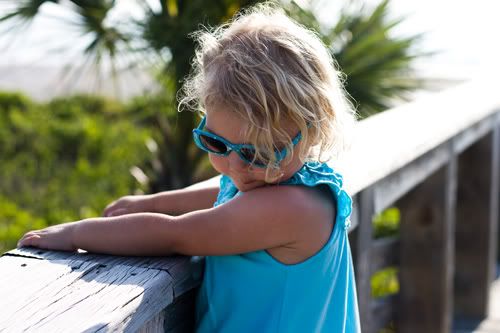 I tell you, it's nice to walk out early, in clothes and skip the whole sunscreen process. That is exhausting. There should be some sort of invention for this that I could walk them through on the way out...like a spray tan! I'll start working on this. Don't steal my idea!
The beach was beautiful. The sand is not white. It's not the gulf, but the color reminded me of a perfect cup of cocoa. Well, a perfect cup of cocoa for me. I like a hint of sweet chocolate in my warm, skim milk. This is what the sand looked like to me. Beautiful, soft white sand...with a hint of cocoa. Cocoa Beach.
I actually have no idea how it got it's name. This is just my romantic idea.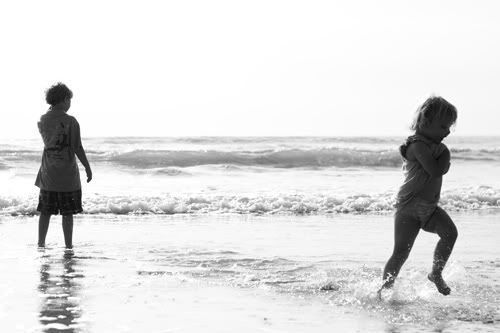 The sun on my cocoa was breathtaking. But more spectacular to me was my view of them. Jesse holding her dress up like a little girl would. Jonah acting cool and getting his shorts wet cause...why not?
And eventually, she didn't care either.
The curls that magically develop in her hair at the beach are, well, a reason to move there.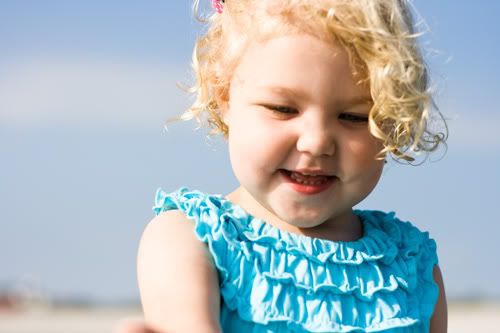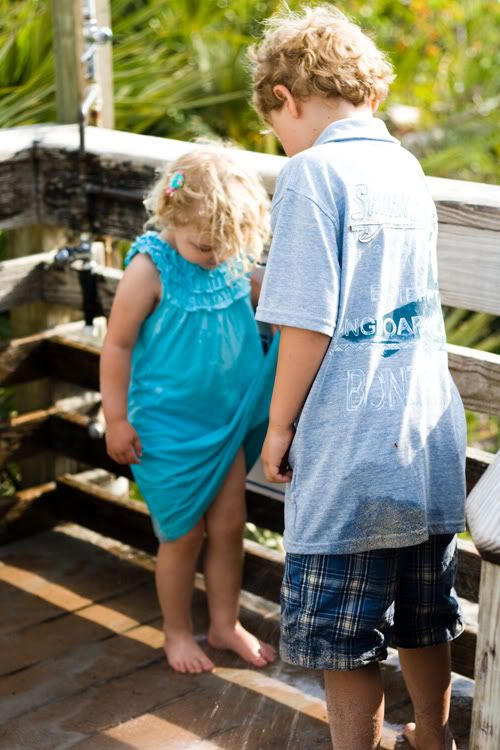 I probably could have ended out little trip right here and felt like it was a ride worth tackling and go on back home with Daddy.
But, I have more to share.
"Why are we changing hotels?" Jonah asked.
"Well, because we are going to another hotel and there's a big surprise for you there."
"Can we please just play putt-putt?" Jonah asked.
Laughing inside. "Sure baby. We'll play putt-putt too."
And so much more...if you only knew my angel. If you only knew...