Today I woke up and I realized for the...I don't know how manieth time....that this is the best time of my life.
If you are from the South and say y'all and ain't and how manieth, holler now would you?
Thanks.
And for the record, you can have a college degree and still talk like this.
It's totally ok.
I think?
Anyway, back to this...
Watching my children grow in front of my eyes and celebrate summer and life and family vacation is just the best thing on the planet. I know it's a lot of work for us parents and all, but oh my goodness gracious...is it ever worth it.
We trecked down to Sandestin, Florida again during our off week from baseball. It's our home away from home. It's the place my love and I dream of retiring. I can just see an older version of us... riding in our golf cart to Publix for groceries and walking our dog on the beach. I want to see the children of our two visit us and watch them dip their sweet feet in the beautiful emerald waters for the first time. I want to see their precious little hands gather the white sand to form something grand. It's a good dream.
I'll look at my grandkids in this same way I'm sure. I'll say, "Oh honey, your Mama and her brother ate all their snacks out of a Red Solo Cup." Surely there will still be Red Solo Cups? I mean, there is an entire song dedicated to the Red Solo Cup. Right?
I'll say "Your Mama or Your Daddy loved coming here. They would pause for me every year right here on this path for a quick picture before they ran to the ocean."
"They didn't seem to mind, even though the ride was so long and all they wanted to do was just run."
"I'll never forget how they looked and how it felt to be there. It feels exactly the same now."
Anyway, that's how it goes in my dream. I will be super blessed if it comes true. But honestly, I feel like just this...just this is good enough for me. The rest is a bonus.
The first afternoon, we literally ran to the beach at first. The kids played for a while and then we went to dinner. We went to Tommy Bahamas...oh Mama. Hello coconut shrimp. Anyway, it was fabulous...then we ran back to the beach for fireworks.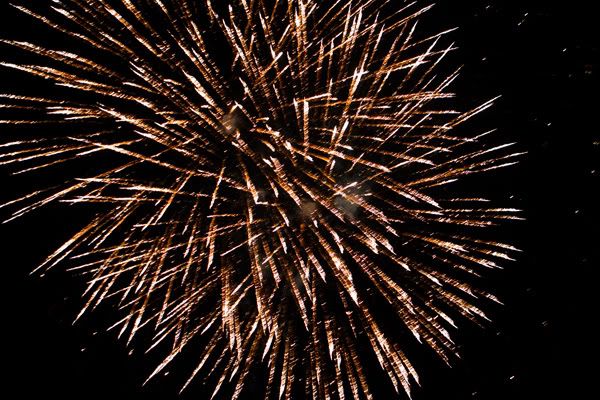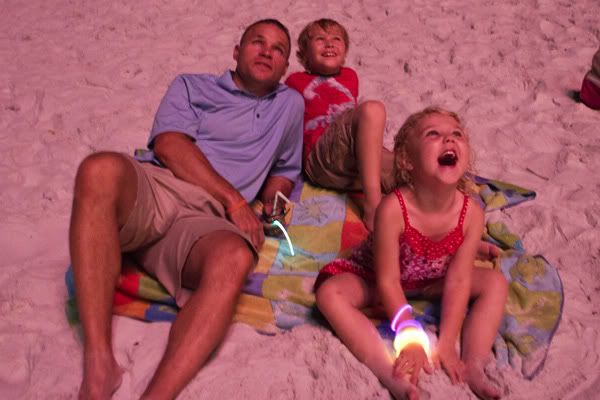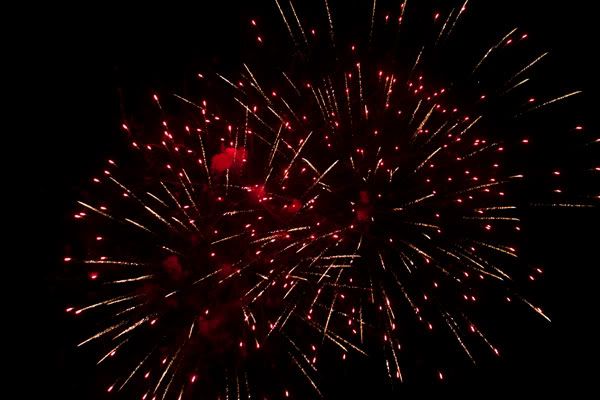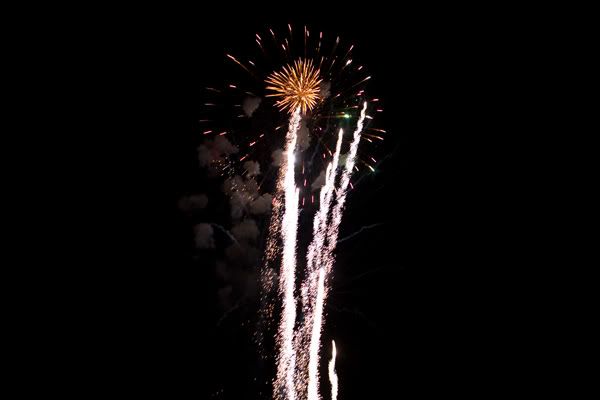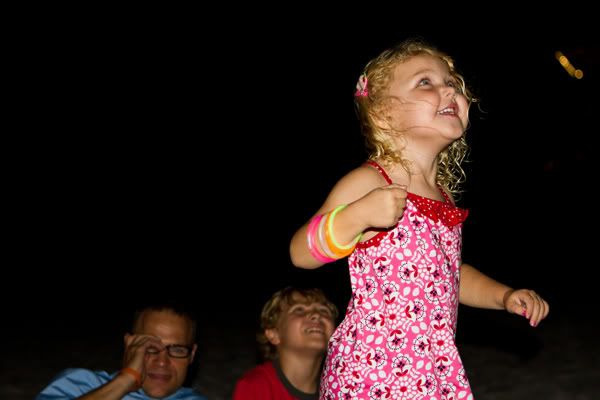 I'll never forget this moment. I could have stayed out there all night. It was incredible. There are times in life when you think to yourself, "this is good." You know? This was one of those moments.
We kept it going. The next morning we were at the beach first.
Jonah, you were a total surfer boy this year. You braved the waves and even dove through them. When I saw you dive in one for the first time, I nearly lost my breath. How could you possibly be old enough to do that?
And Jesse, honey, you braved the waves with our help too. You still love to play in the sand more though. You were all about the sand castle and digging the big hole. I loved watching you.
Taking your picture is just an excuse to stare at you more. Thanks for being so patient with me.
I only took 2500 or so...so many more I haven't even seen yet.
This is going to be fun :-). I'll try my best to share more.
Oh good grief, I live for the beach and summertime...there's nothing better.