I remember growing up at the baseball park. Do you? I remember the trucks backed up to the outfield and the cheering fans sitting in the back. I remember exactly how they looked under the lit up night sky. I remember my first T-ball team and my first jersey. I played for Buck's Grill, which was a small hamburger place in the town that I grew up in. Apparently, they had the best hamburgers around and everyone was sad when they went out of business. Anyway, I remember my jersey was black and so was my hat. I remember playing with a team of boys and girls. I remember feeling nervous and a little awkward. I remember thinking one of the boys was really cute and how I didn't want to look like a dork in front of him. But, most of all, I remember loving the entire experience and feeling so proud to be a part of that team.
I also remember transitioning to softball and how proud I was that my Mom coached my teams. She was tough and loving at the same time. She got our attention on the field with her stern voice, and threw the best trophy parties for my team at our home at the end of the season. I'm sure she cooked everything from scratch. She did all this and worked a full-time job as well. I so understand where I get all this from.
So, when I see my two growing up at a baseball field as well, it just seems right. It's my normal. I can't imagine anything else really. I hope they look back on these moments with happy thoughts in the same way I did mine.
Jesse doesn't actually play baseball yet, but no doubt she has fun at the field. I mean...just look at her with one of her best buddies, Erin.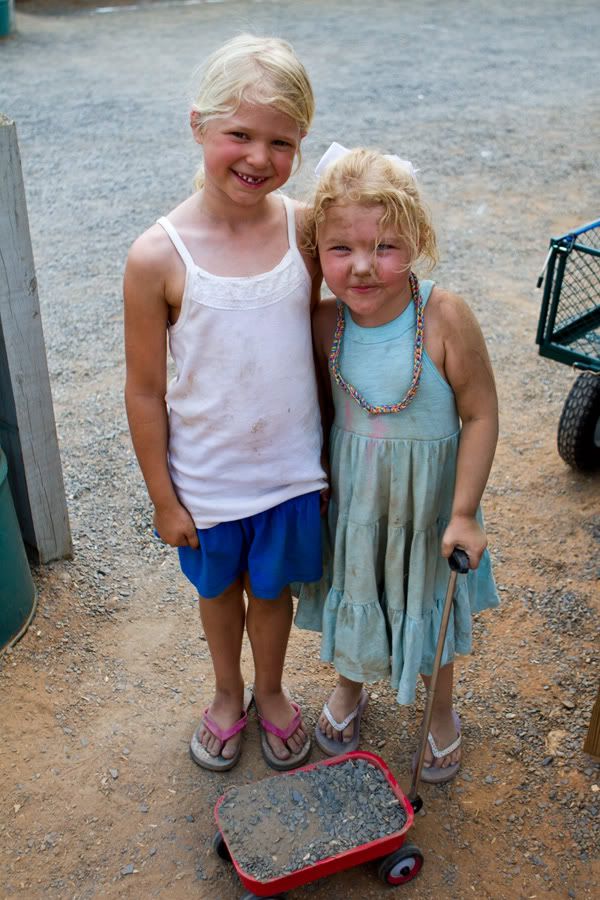 It just doesn't get better than that.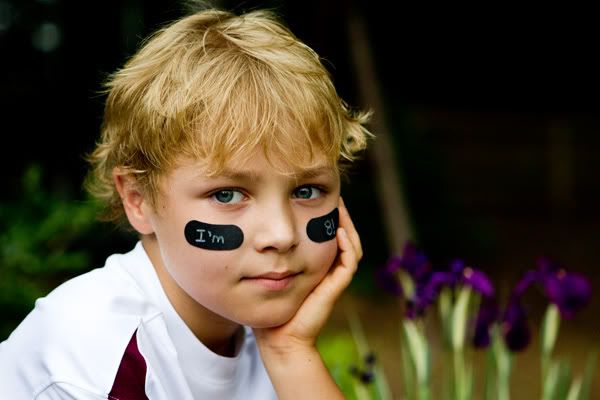 And him. He's all heart. He's a little goofy. He says things out loud to get a laugh from the crowd. Sometimes it comes out and sounds quite awkward. He looks like he struggles most than the rest when he's running. The way he moves his arms makes everyone smile and sort of chuckle. It's entertaining. It's also a sign that he wants to be good.
I tell him that All-Star baseball is a little more serious and he returns with, "Mom, I just want to have fun." How do you argue with an 8 year old about that? "Ok, have fun...just please try you best OK?"
"Ok Mom." That's the best I got.
It's truly what it's about to him. He's playing his life long friends on other teams and he's thrilled to see them and watch their amazing talents. He doesn't get too incredibly upset about a loss. Sometimes...well, I think he's got it together better than us.
It's about fun times. It's about making memories. It's about being a kid. I just feel so blessed that I can witness it with my own eyes. I'm so glad I'm here. I soak it in. I breathe in the dust from the fields. I shuffle the dirt through my flip flops. I take their picture. I embrace the moment...because I know the time passes by so quickly.
I know how she felt now. I know exactly how she felt. I get it Mom. I truly get it. I know why you were so passionate about us doing well. It was for us. You wanted it for us. But you know what? My brothers and I just loved the fact you were there. We loved the experience and you.
Here's to summer baseball and my busy schedule. I probably won't have time to blog much this summer. I hope I am wrong...only because I want them to remember these moments. Sometimes I feel like my head is going to explode if I don't get all this written down for them...so maybe I will be here.
So Jonah, "I need a hit, a rip, a run and a score! I need a hit, a rip, a run and a score!"
And Jesse, well, just have fun kiddo. You'll be hitting soon enough.
I love you both.