there are summer flowers in bloom. Jesse wanted to go see them and pick a few.
We go, go, go. If we don't slow down, we'll miss all this beauty.
Thanks to Jesse, I slowed down and enjoyed it so much.
Here she is. She's got this untamed, growing hair that usually is not up in a pretty bow because she likes it this way better.
So, she shoves it behind her ears and out of her eyes and smells the flowers.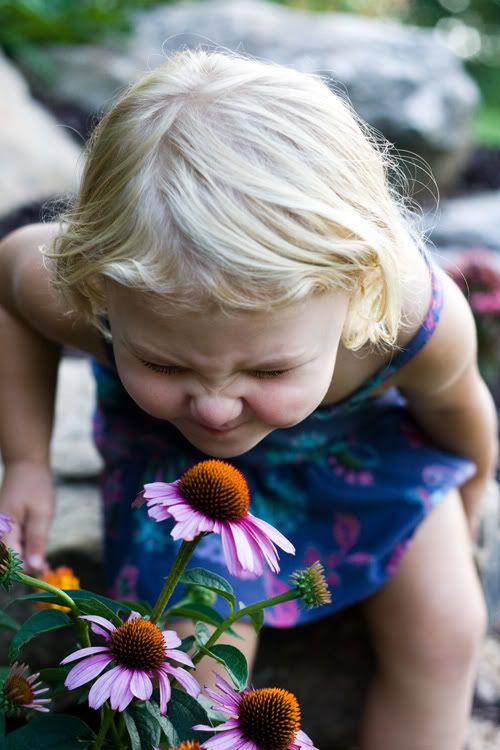 I think she said this one was "stinky." Possibly, but it was pretty.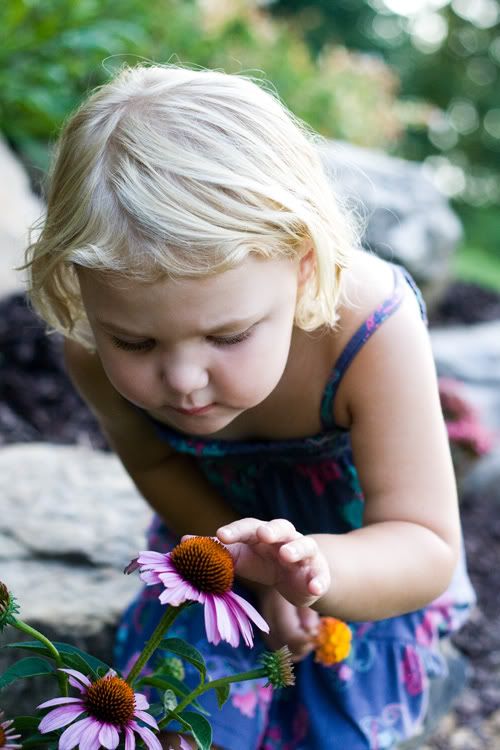 Curiosity.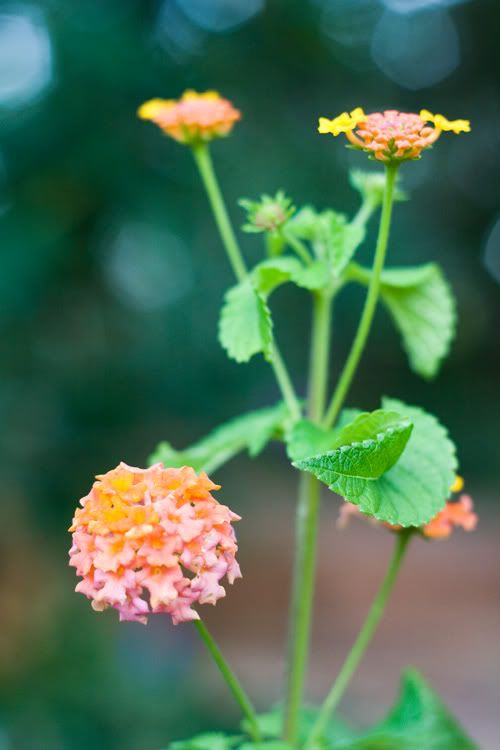 She really likes to pick these Lantana blooms.
And we trespassed into my neighbor's place, because the kids love to and thankfully, they never seem to mind. These sunflowers pulled us in. Beautiful. See the bumble bee?
And then we returned to our place.
And continued our flower journey.
She's leading the way.
And I appreciate her and the color and richness of the nature in our front and back yard.
What's left of it anyway.
The greatest beauty in my eyes is watching him admire her and her accomplishments without even taking credit for any of this.
That puts me in a good place.